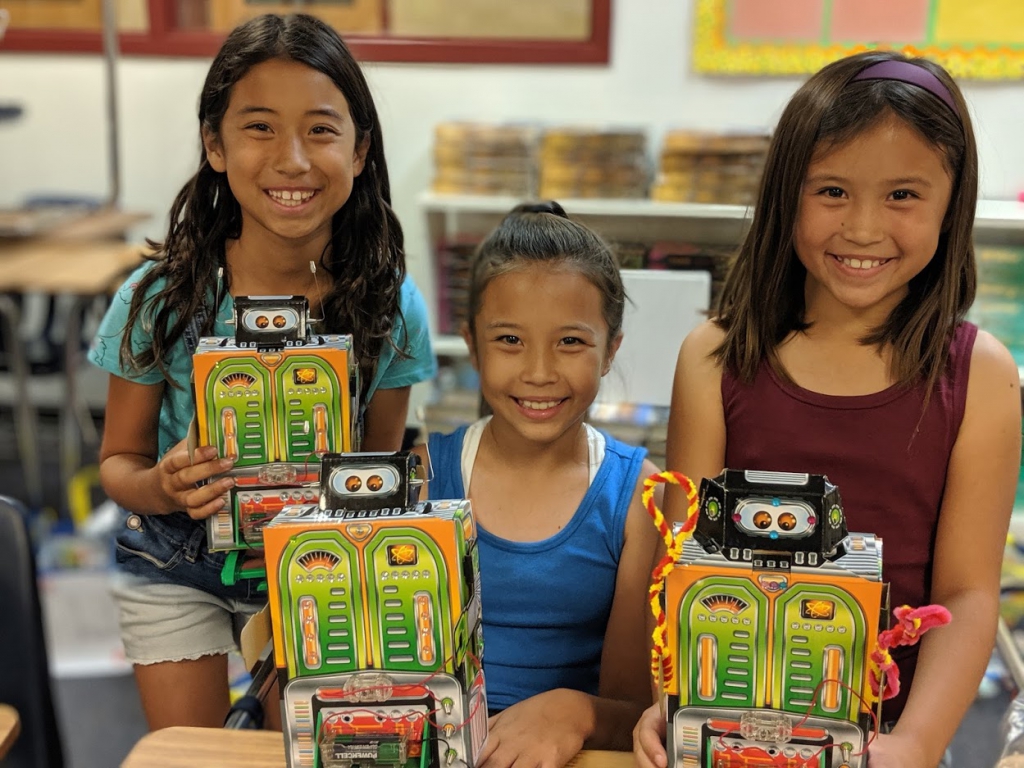 You have probably heard people talk about STEM, which stands for science, technology, engineering and mathematics. Schools are taking a more STEM-focused approach to education, with an interdisciplinary focus that emphasizes how these subjects relate to one another.
For over 20 years, Destination Science has proudly focused on STEM learning through science-based activities to enhance what is taught in the classroom. We have long emphasized the interplay of engineering and other disciplines in science. Our programs are a great place to experience fun, hands-on science during the summer to encourage year-round learning.
STEM programs for kids have seen their popularity rise in the past five years, but we've embraced this method of learning since our opening in the summer of 2000. Curious kids crave more STEM!
We find unique ways to teach kids to communicate using the language of science, which is critical in the 21st century. Our focus on combining science and social skills ensures that children have a fun time while learning and expanding their horizons, using STEM-based knowledge that will benefit them for life.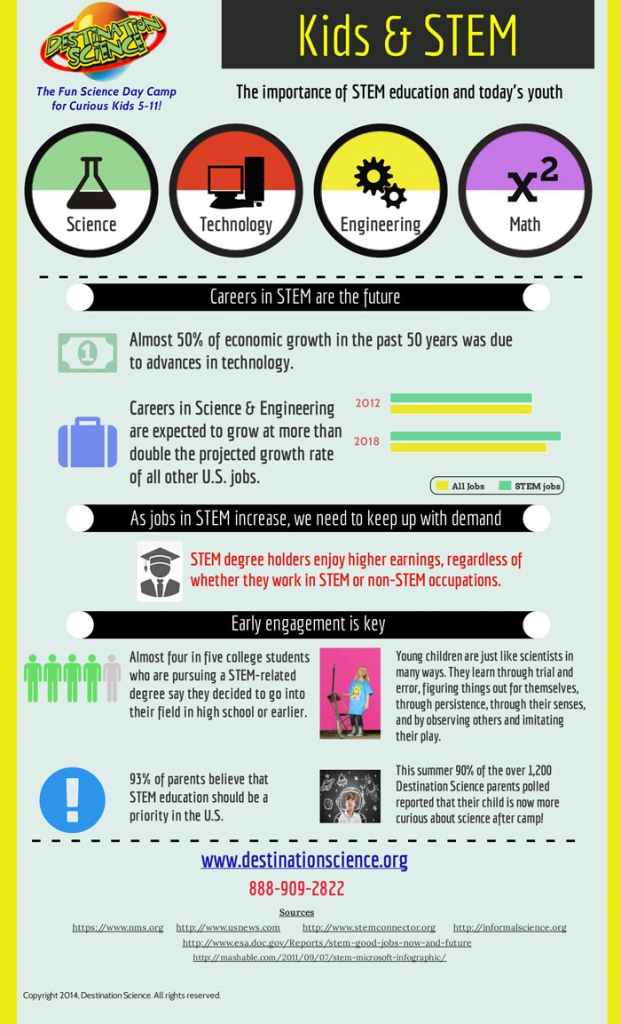 Science, Technology, Engineering, & Mathematics Matter
STEM (Science, Technology, Engineering, and Mathematics) is the educational backbone we use at Destination Science to keep our campers engaged in the world of science. By combining these four disciplines, we're able to ensure that every student leaves camp with a new sense of empowerment, critical thinking, creative skills, and a collaborative mindset in solving problems.
Developing Early Science and Problem-Solving Skills
Learning the right way to problem solve will set your children up for long-term success in STEM. We teach these concepts to kids ages 5 to 11. If they start to explore these ideas early on, children will be a step ahead as they continue through elementary school. By the time they reach middle and high school, they'll have a foundation of science fundamentals to draw on and understand how the scientific method can be utilized to solve problems.
Other ways our camps develop long-term problem-solving skills include:
Daily science lessons: Campers enjoy three complete lessons every day, exploring fun concepts, subjects and materials that stimulate different parts of the brain.
Collaboration: Kids discover how to work together to arrive at an answer, a skill they'll need in high school and beyond.
Engagement: Giving kids a new way to learn in the summer that emphasizes fun keeps them from experiencing "summer slide." While kids learn, the environment feels relaxed and shows that problem-solving can be enjoyable.
This early exposure to science pays off, too. We send our projects home with the kids so that they can continue to learn after camp is over. They'll love showing siblings how things work!
Building Science and Social Skills
STEM day camps for kids aids children with their social skills as well as their science skills. Interacting with new children encourages kids to get out of their comfort zones, and they'll meet people from other backgrounds who bring different experiences to the table.
As children work together on scientific investigations and experiments, they watch those around them and expand their horizons. Kids learn through having fun, and they bond that way too. They will delight in sharing the results of their experiments with their new friends. Everyone will talk about interesting observations, and shy children often find this opening to discuss science a great way to break the ice.
How Do I Register for STEM Programs Near Me?
When you choose Destination Science, you can register for local summer STEM camps in places like New York, Northern and Southern California, Seattle, Dallas and more. We offer savings when you sign up early, so register your child today to make sure you get the camp dates and theme you prefer while saving money!

The first day they came home they were wearing their brain hats that they made and couldn't stop telling us interesting facts about the brain and other human anatomy."

Our son is into cars, so the day he came home with the Alternative Energy Racer was all he could talk about and play with! We believe that Destination Science camp opened up our son's mind to new and challenging topics, which could be with him for life!"

I love how as I picked up each item he brought home and asked what it was, he responded; OH! with excitement and went on to show me. The way everything was taught really made the science fun. I wish this existed when I was growing up! I also thought that the teachers were excellent!"