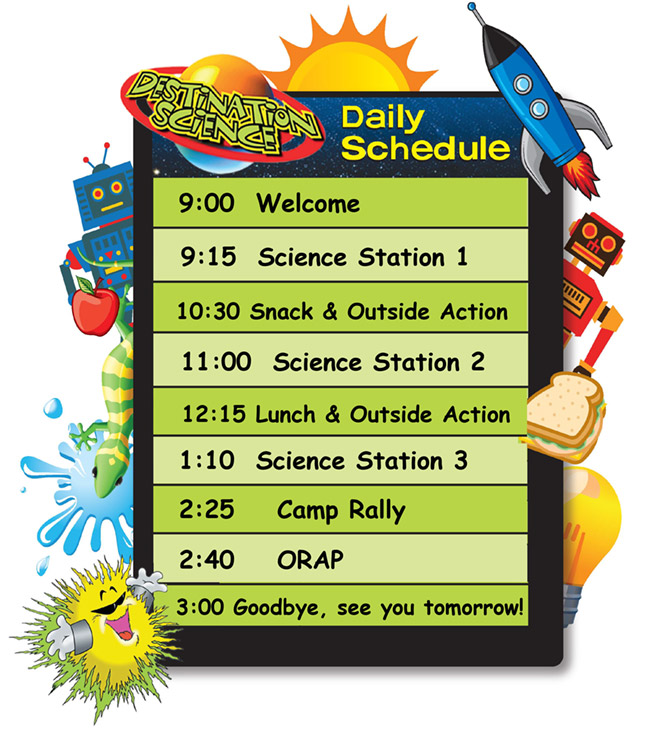 Camp Spirit Days: It just wouldn't be camp without the fun of Camp Spirit Days!
Every Thursday is "Crazy Dress-up Day!"

Transforming Robots Camp!: Robo Wear Day
Science Makers & Inventors Camp!: Super Hero Day
Amusement Park Science Camp! : Crazy Hair and  Crazy Socks Day
Rovers Rocketing to Space Camp!: Alien Day
Friday is "Wear Your Team Color" day!<!