It's almost that time of year, where ghouls and ghosts get together to enjoy some delicious treats! But what's Halloween without an awesome pumpkin carving?
Our team created a super science pumpkin stencil just for you! All you have to do is print it out and follow the instructions to create your very own galactic starscape!
First and foremost, some of these steps will require an adult, as knives and carving tools are no laughing matter. Be sure to be as careful and safe as possible when doing any sort of pumpkin carving.
Click here to access our pumpkin carving stencil.
You can print it right from there or download it by right-clicking and choosing "Save image as…"
The key to any good pumpkin carving is the quality of pumpkin, and for this project we suggest something fit to our stencil's scale.
1. Prep your pumpkin by cutting a hole at the top, removing the top, and scooping out the insides.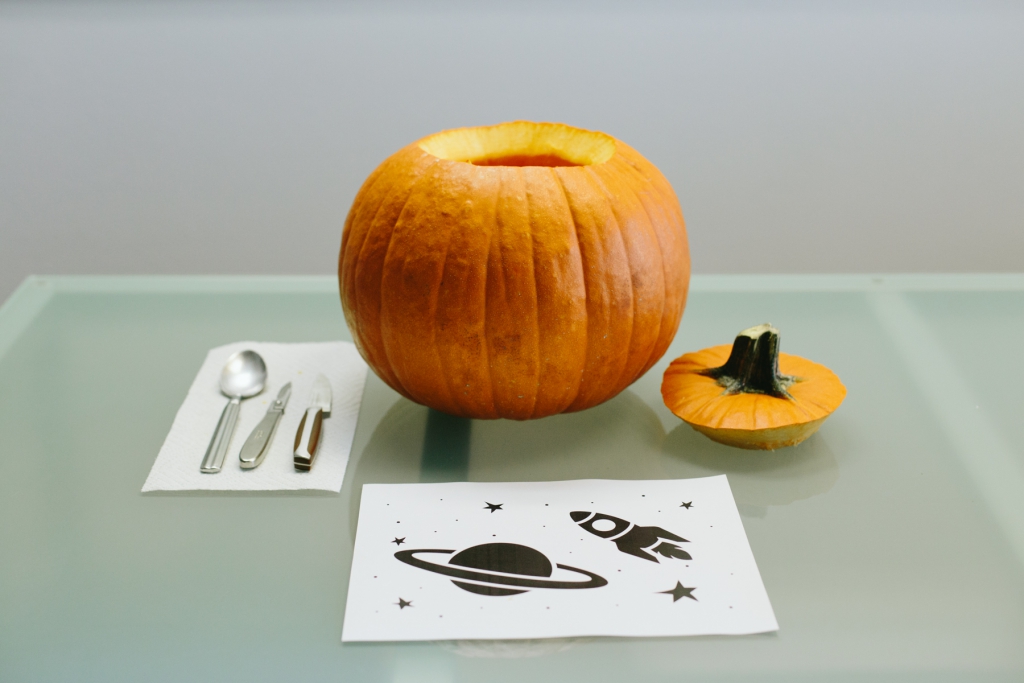 2. Print out your stencil and cut each piece of the universe into smaller portions.
3. Arrange the scene anyway you'd like, depending on the size of your pumpkin and what looks the coolest to you!
4. When you know where everything should go, tape each piece in place with something a little thicker than regular scotch tape.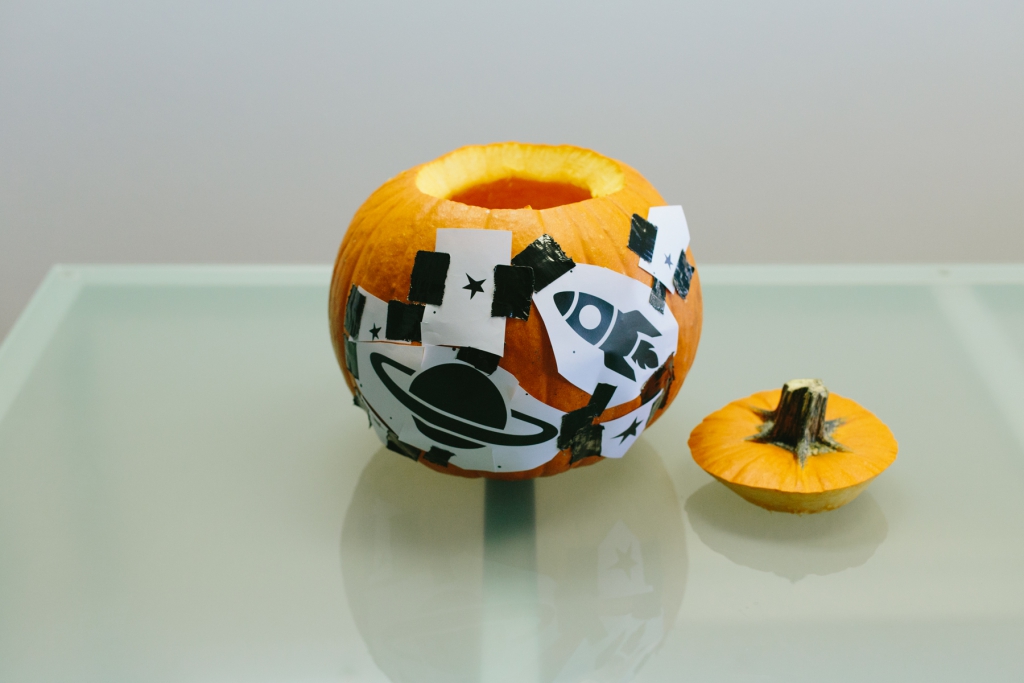 5. This part will require some parental help, as you'll need to begin carving each picture along its black edge.
6. Once you've finished one piece, remove the tape and stencil to review your work!
7. Repeat for each stencil until your masterpiece is complete!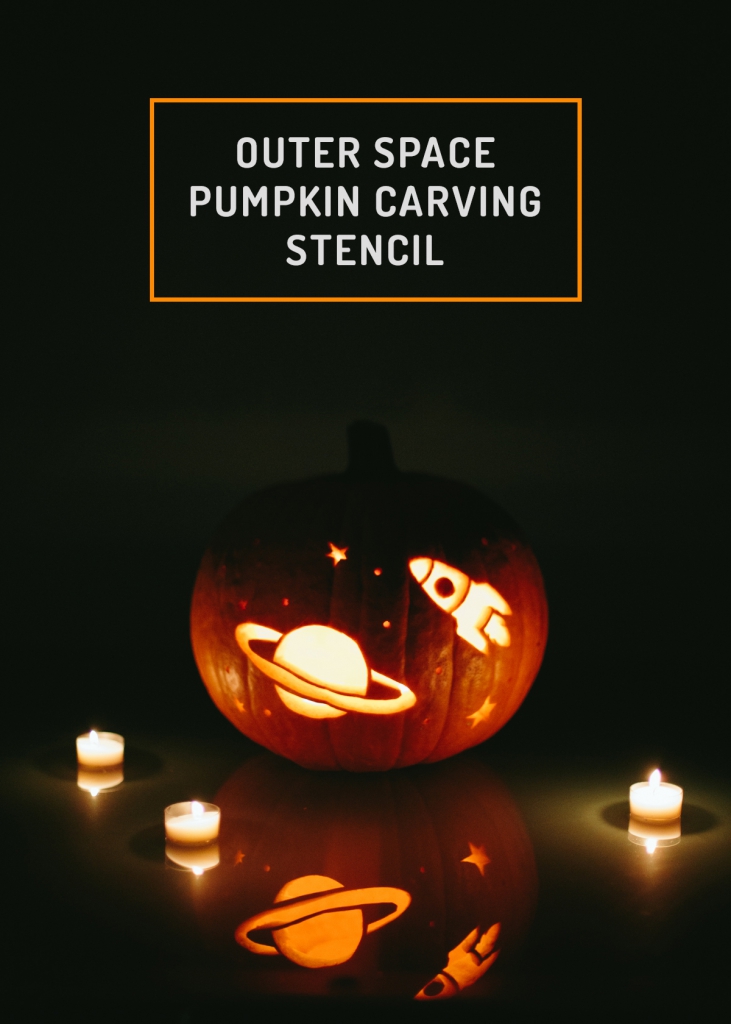 We'd love to see your own version of our Outer Space Stencil, so please share with us on Twitter, Facebook, or Instagram!