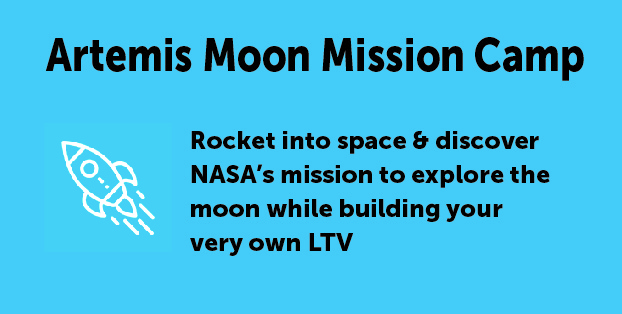 Are you ready to live on the moon?  Join the DS space force and NASA to prepare to inhabit the moon. Build your own motorized Lunar Terrain Vehicle (LTV) to explore the moon's surface.  Lift-off into space with crewed and uncrewed rocket science to uncover moon mysteries as we reenact Artemis I and explore the future with Artemis II and III.   Launch rockets fueled by air pressure, blasting water, and bubbly reactions. Discover the secret behind launch windows as you build and master your motorized launcher.  Explore planets, dry ice comets, rocks and minerals and encounter aliens and more.  Ready to have a blast? The countdown starts now!
This camp explores: 
Concepts of Artemis: Lunar Terrain Vehicles (LTV), Space Launch System (SLS), Orion spacecraft, Lunar Gateway space station and the commercial Human Landing Systems from SpaceX.

Check out these 2023 Camps
BioBot & Roller Coaster Camp           Rescue Robot Mystery Camp
What Makes Destination Science Camps Unique?
Destination Science sees science as a lifelong learning opportunity for children. We foster curiosity in our campers, encouraging them to ask questions and figure things out themselves with experimentation. We also show them the value of developing social skills through the power of play. A few more things that set our camp apart from other space science camps include:
Exceptional teachers: We carefully screen our staff and hire only teachers who share our love of learning and desire to inspire children.
Take-home projects: Kids bring the creations they make home, where they can continue to learn by sharing what they've learned.
Three science lessons each day: Our teachers do three hands-on activities with the kids each day.
Kids and Parents Love Our Space Science Camp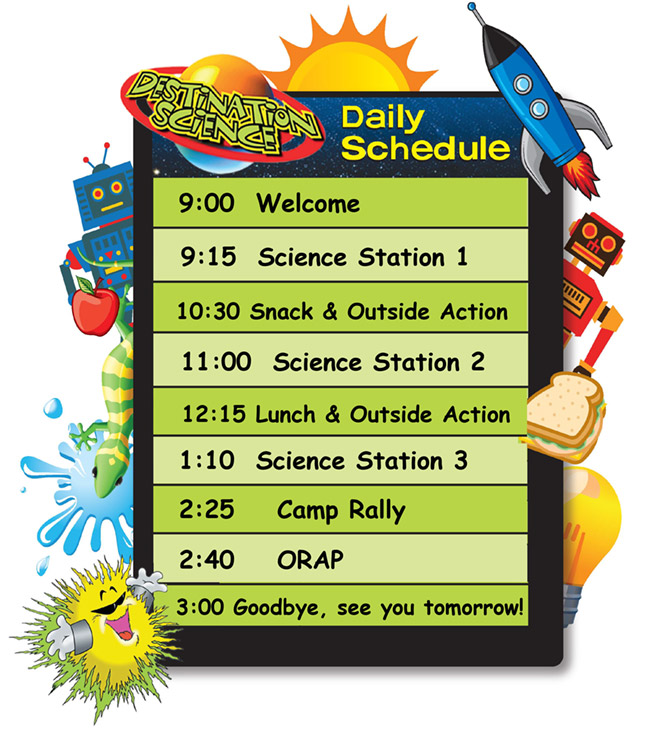 Click here to learn more about our daily schedule!
Space camp provides a unique opportunity for kids to explore concepts they see on television and in video games every day. With our fun activities, children stay engaged throughout camp and will beg to go back again when the session ends.
Parents appreciate the way high-level concepts are presented accessibly to their kids. They're also grateful for the opportunity for their children to develop life skills while they learn about science and space.
Sign up for Our Artemis  Science Kids Camp Today
We have locations across the country, including in places such as the Bay Area, Southern California, Seattle, New York and Dallas. When you sign up for camp early, you'll even enjoy significant savings. Register today!