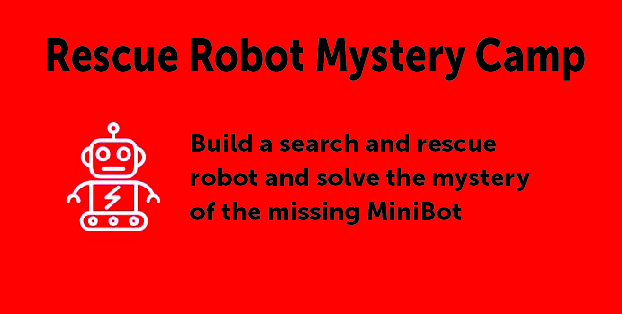 Calling all Robot Builders!  Enter the DS robot lab to design and build your very own Rescue Robot to retrieve the hidden treasure.  Parade, race and battle your one-of-a-kind robot creation. Join the DS detective squad to solve the mystery of the missing MiniBot by following the science clues. Become the detective that brings the MiniBots back to camp and home with you.  This thrilling camp includes building your own electric alarm and turbo air machine, spinning gyro tops and more!
This camp explores:
Concepts of Robotics:  Form, Function & Customization, EDP – Engineer Design Process, Circuits, Bernoulli's Principle, Solar Energy, Critical Thinking Skills, Problem Solving, Investigating
Check out these 2023 Camps
Artemis Moon Mission Camp    BioBot & Roller Coaster Camp
What Makes Destination Science Camps Unique?
When you choose a Destination Science STEAM robotics camp, your child will get a unique summer experience that emphasizes building social skills as much as acquiring knowledge. Our teachers use hands-on activities to engage kids in learning. The children work together to get projects done, which helps them meet new people and play alongside children from diverse backgrounds. Other reasons our robotics summer youth programs stand out include:
Lasting value: Your child can bring the projects they finish home and use them over and over again, like the robot kit.
Curiosity fostering: We encourage kids to ask questions, which will serve them well as they continue through school.
Standout teachers: Our carefully screened staff has years of experience and excels at motivating our campers.
Why Parents and Kids Love Our Robotics STEM Camp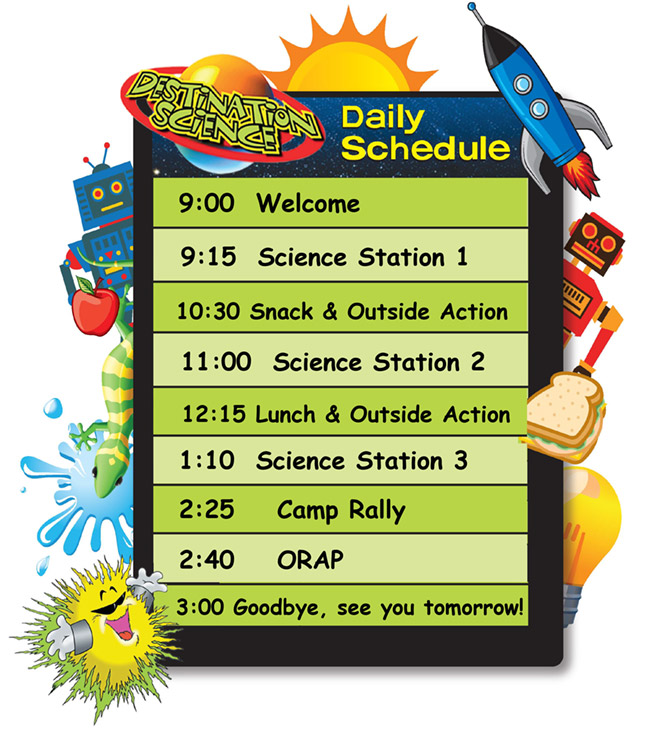 Click here to learn more about our daily schedule!
Each year we comb the globe for new and innovative projects that will bring your kids' love for robots to life! Children love coming to our robotics summer camp for kids because it's fun. They like learning, and they love the social aspect of seeing their friends each day. They also enjoy the creative themes we explore, which are tailored to match kids' interests.
Parents appreciate the program because their kids like it. They want their children to keep learning through the summer to avoid the summer slide, but they also value the entertainment that camp provides for their kids. In short, happy children make for happy parents!
Sign up Today for Rescue Robot Mystery Science Summer Camp
Destination Science offers the Rescue Robot Mystery Science Camp at locations across the nation, including Seattle, Northern California, Southern California, Dallas and New York. You'll receive savings if you choose early registration. Spots in our robotics summer camp for kids fill up fast – register today!