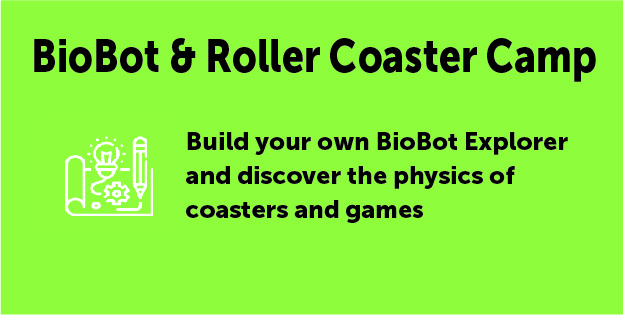 Be first in line at the Wildlife Coaster Park.  Create wacky coasters and take home your own roller coaster ride and carnival fun.  Defy gravity with drops, twists and turns. Discover amusement park games with your own motorized bowl-o-rama.   Ignite your inertia and experiment using Newton's laws of motion. Build an all-in-one battery and solar-powered BioBot that transforms into 5 different creatures to explore the 5 major earth biomes. Your BioBot will roam the desert, tundra, taiga, grassland, and rainforest to learn about wildlife care and conservation. Discover the science behind bubble magic, flashing lights, arachnids, and insects.  Get ready for a wild adventure!
This camp explores:
Concepts of Roller Coasters:  Newton's 3 Laws, Centripetal Force, Inertia, Mechanical Engineering, Brainstorming, Collaboration, Ecosystems, Biomes, Physical and Behavioral Adaptations, and Tools for Environmental Conservation.

Summer 2023 Registration is now Open!
Check out these 2023 Camps
Artemis Moon Mission Camp    Rescue Bot Mystery Camp
What Makes Destination Science Camps Unique?
Destination Science STEAM summer camps stand out from other camp options because they provide the opportunity to learn and expand social skills. Many parents value both of those factors equally. Elementary-age children need summer activities that make them think to avoid the summer slide. Children can stay sharp by exercising their brains on multi-discipline challenges. At camp, they'll also meet new friends and learn to work in teams through our hands-on projects.
Other aspects of our camps that set us apart include:
Outstanding teachers with years of experience who pass an extensive background screening
Three experiential science lessons every day
Activities that foster long-term excitement for science, engineering and art
Why Parents and Children Will Love Our Fun Children's STEAM Camp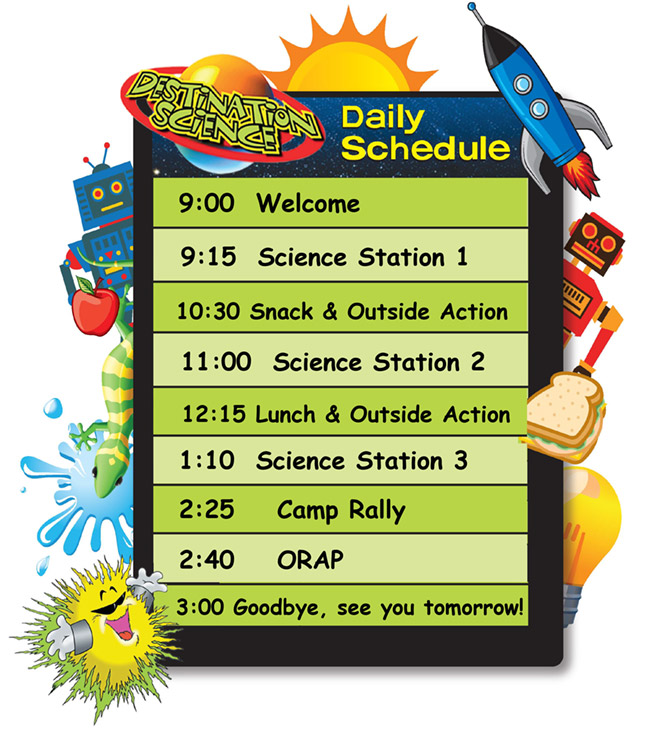 Click here to learn more about our daily schedule!
Children love summer camps that include engaging projects and give them a chance to make new friends. Kids won't even realize they're learning. They'll have so much fun that they absorb information and knowledge without trying.
Parents love the long-term value provided by our programs. Campers become interested in the science-related topics they explore with us and may pursue more experiments on their own. When they bring home materials from camp, they can use them over and over to continue the learning experience.
Sign up for a STEAM Summer Camp Near You Today
Destination Science provides STEAM summer camps for kids at locations across the country, including Dallas, Seattle, the Bay Area, Southern California and New York. We offer savings for those who register early. Take advantage of this money-saving opportunity and register today!